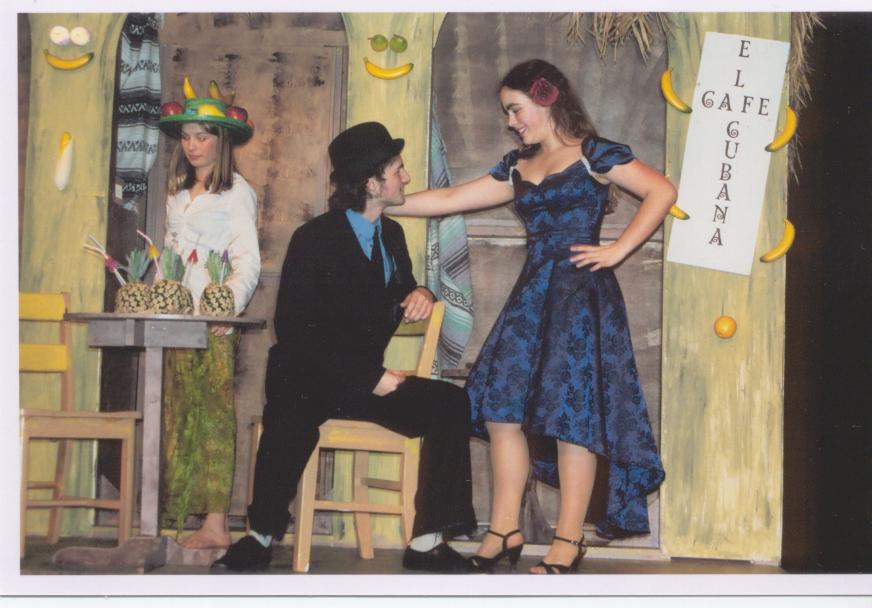 This is from the scene in Havana when my character decided that Sky was a rather handsome American tourist and that she should take him away from his boring missionary tablemate.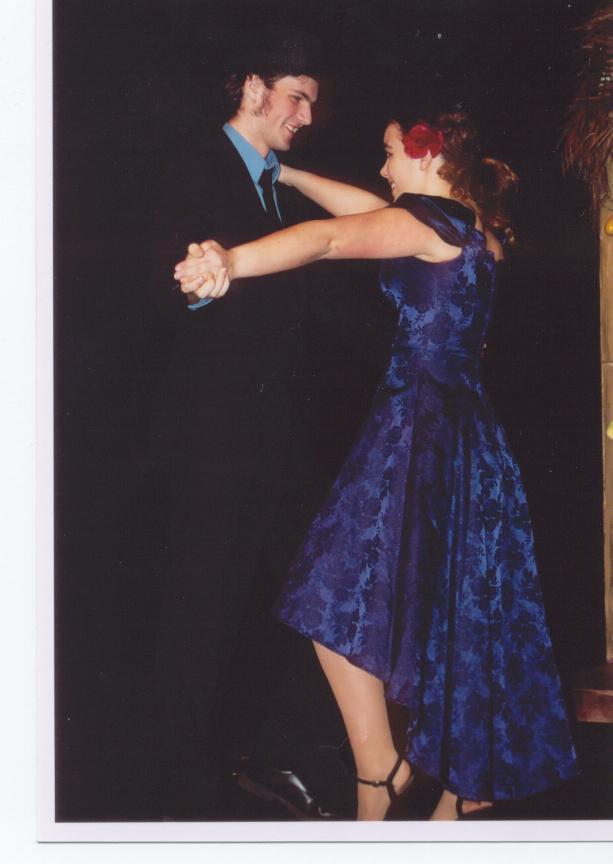 As you can tell, my plan was a success.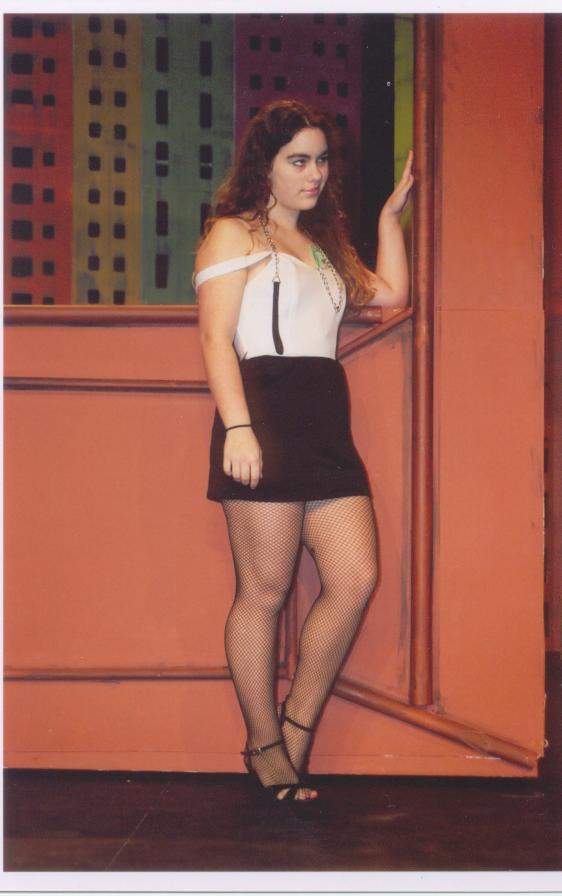 Ah, yes, the hooker role. I stole a man's watch and hid it in my shirt in this picture. I also have some cash hidden there.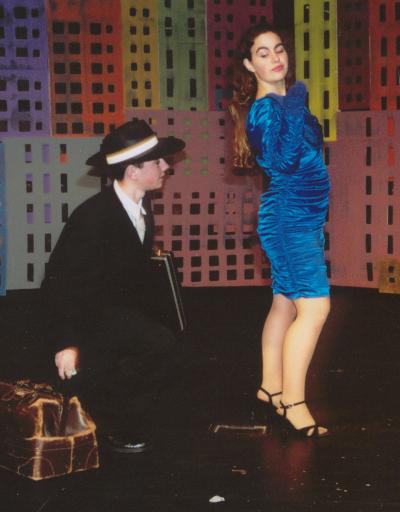 "The Guy" and "The Doll" in the dance break of the song "Guys and Dolls." Follies of this included him telling me to carry my own bags and throwing a chair at me ala Jerry Springer.