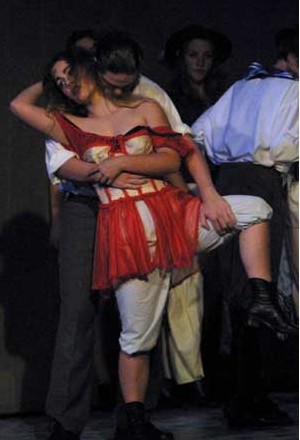 I believe Les Miserables is a famous enough show that I need not explain about it. My scripted role in Les Miserables was Whore #1. This picture was taken in Scene Four - The Docks.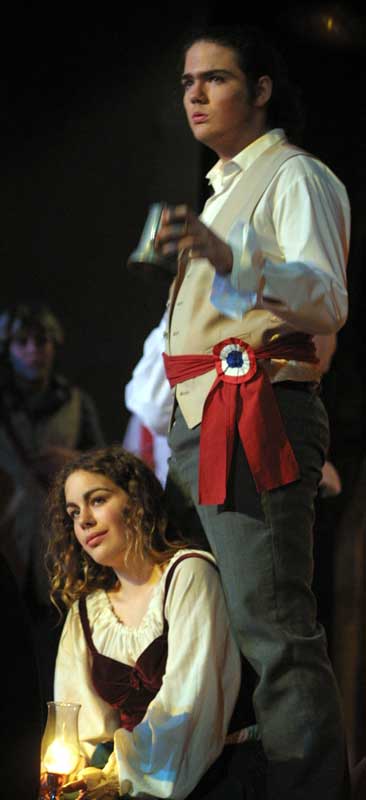 This photo was taken in "The Night" scene.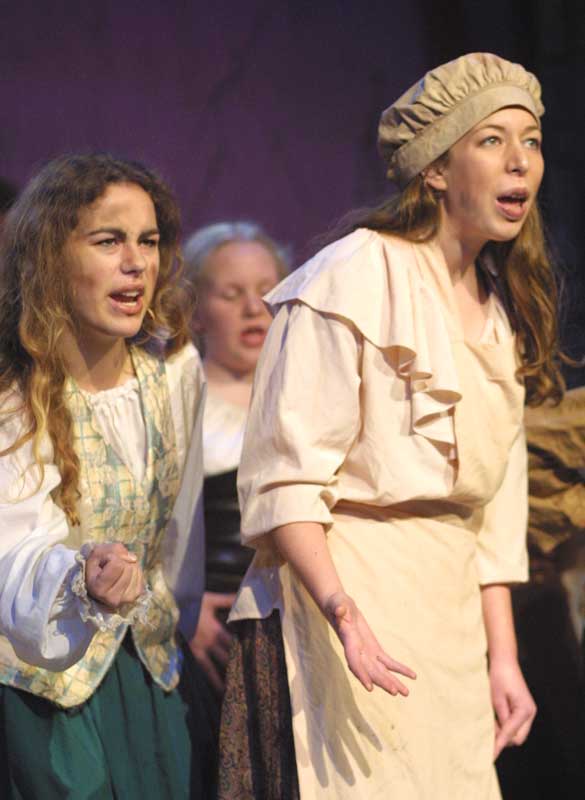 Scene Two - "At The End of The Day." My character really did get nothing for nothing in this scene - nothing except a cold.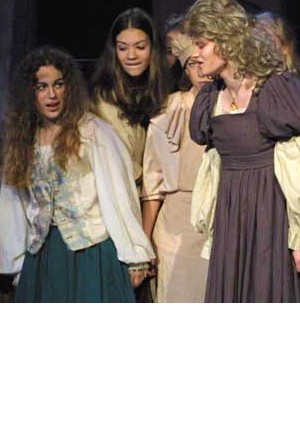 Fantine battles Factory Girl #5 about the letter the girl stole, and eventually gets fired because she has a child who was born out of wed lock.