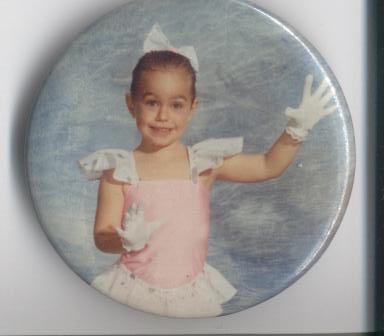 This is a button that my mother made from a dance class picture taken when I was about four or five years old.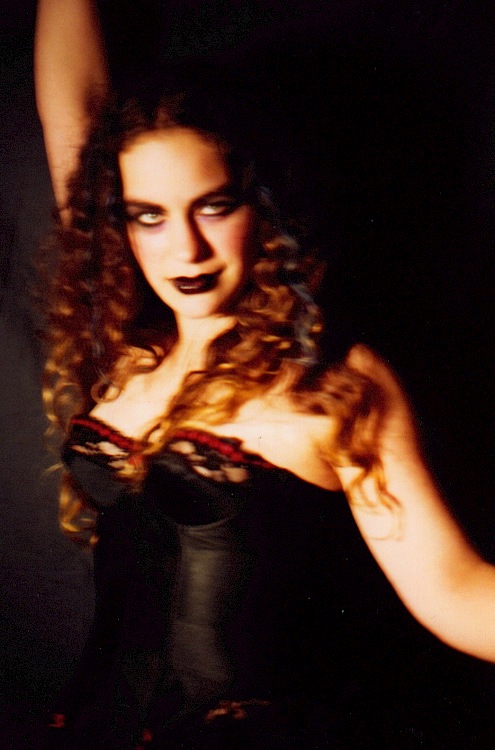 A friend of mine dabbles in photography and I agreed to be his subject.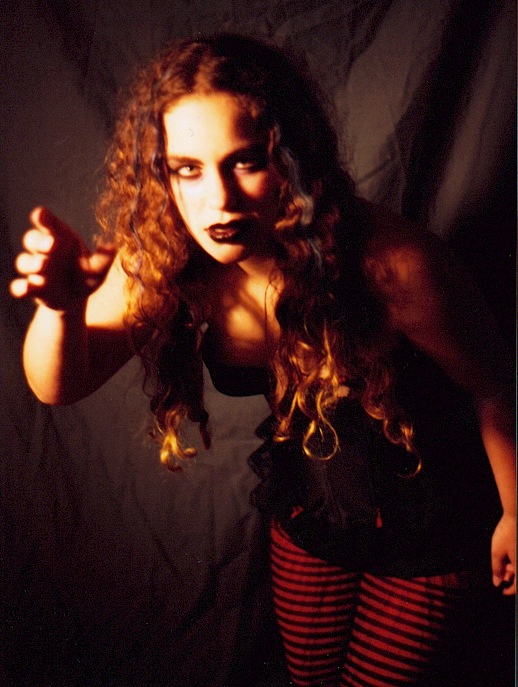 This photo is from the same set as the previous one.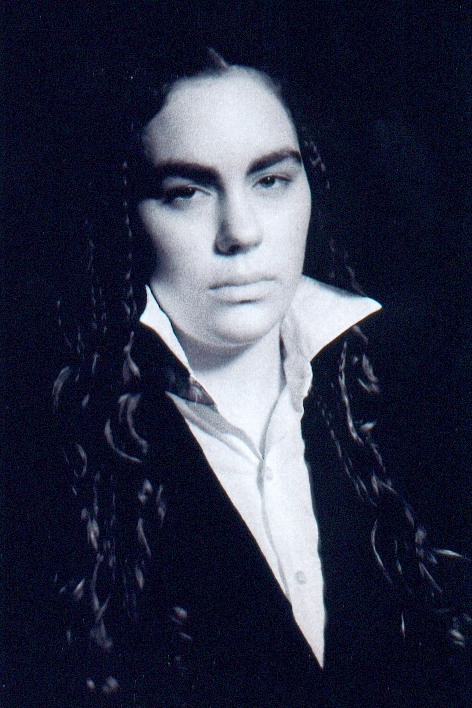 Same friend, different day.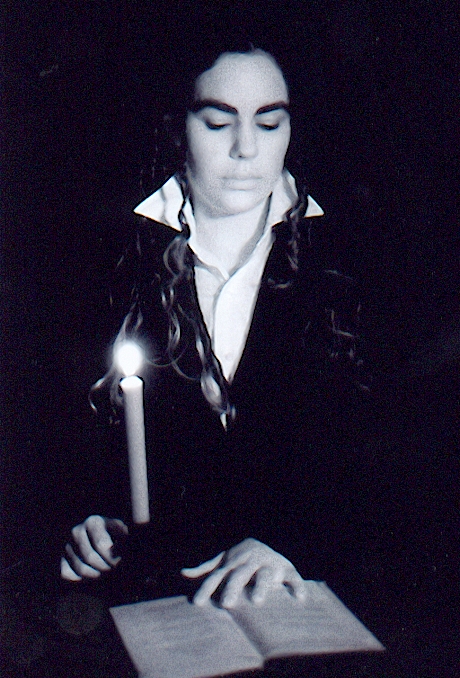 Refer to the last text box.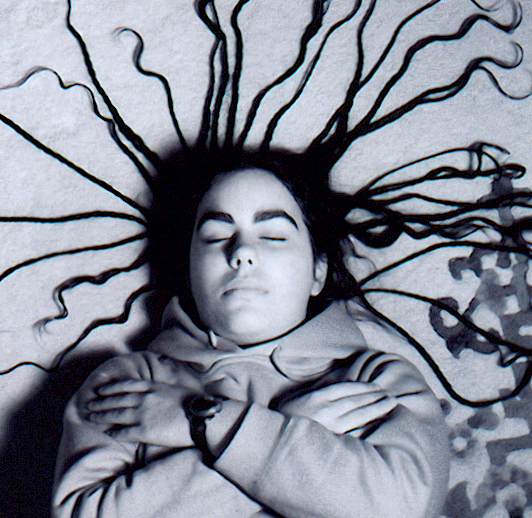 This is why I keep my hair long - it's fun to play with!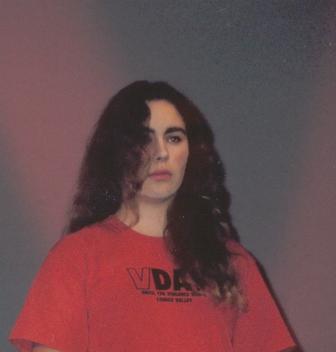 This is a picture from "The Vagina Monologues."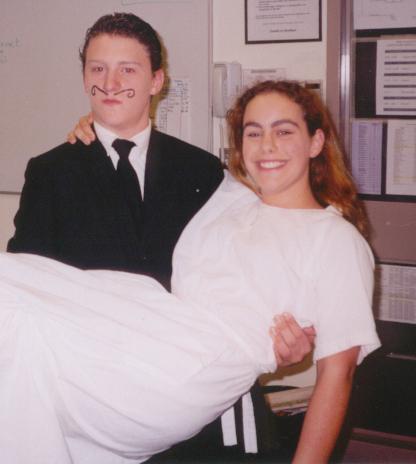 This picture is of the play "The Fall of Solimon Slime" which we did in the 9th grade.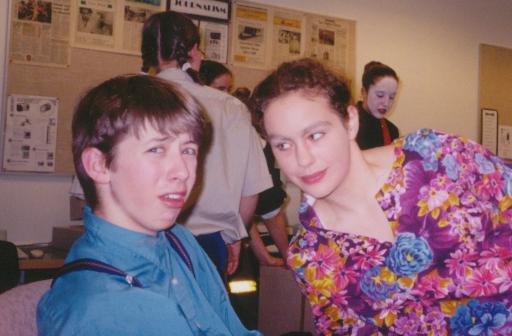 But, as you can tell, I had a different effect on men in the other play we did that year, "Help."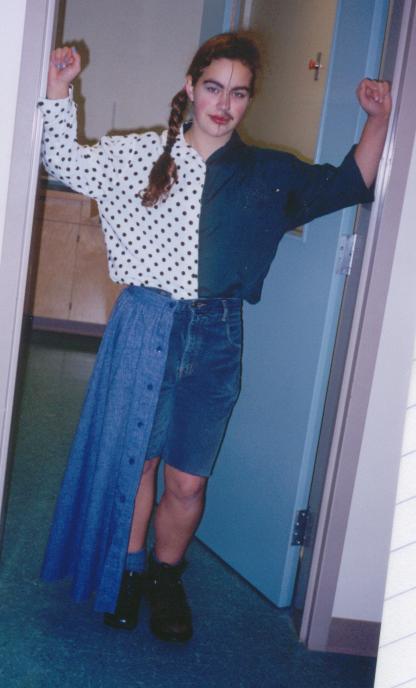 This is a picture of when I was both title roles in our grade 9 presentation of "Pyramus and Thisbe."